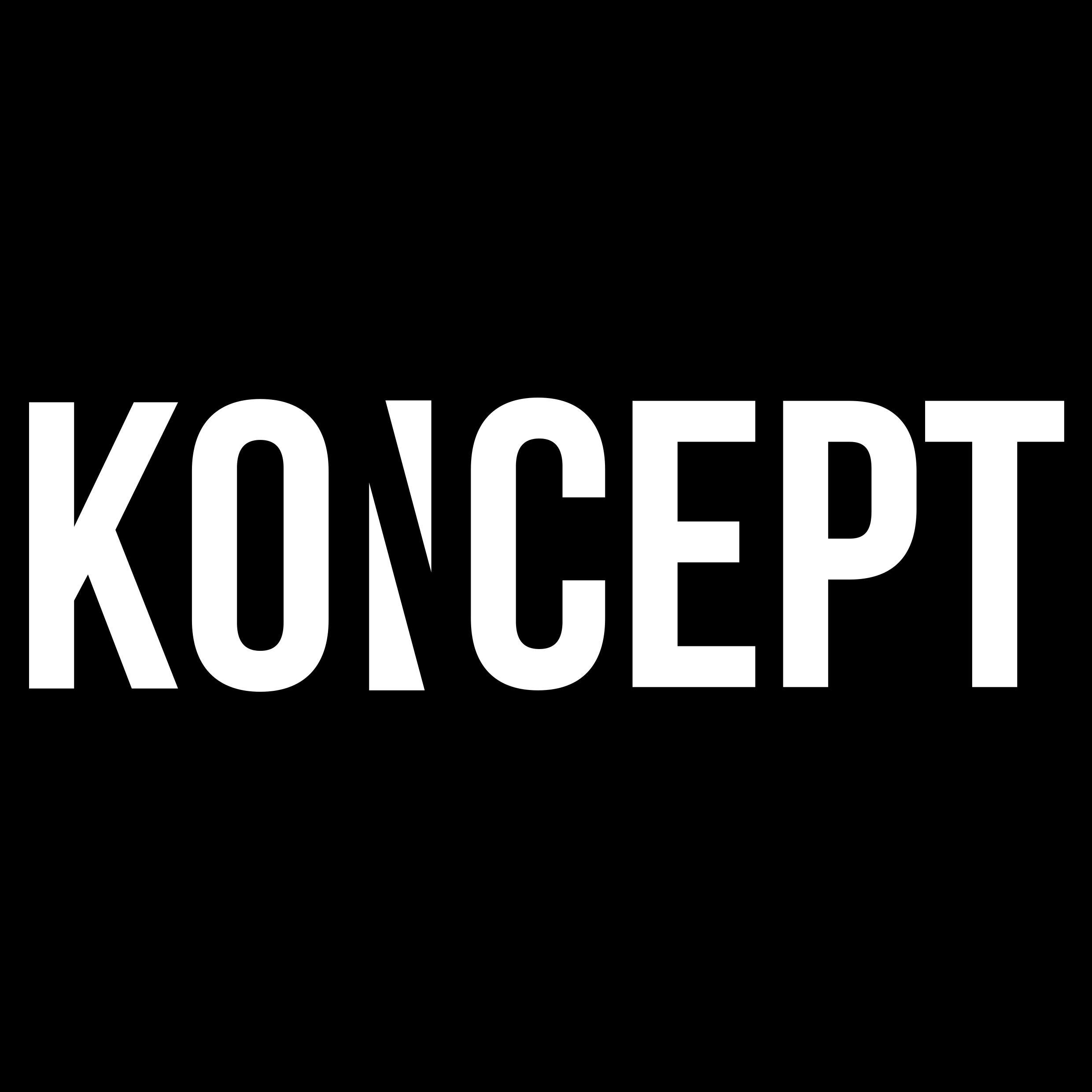 Koncept are an award winning Manchester based interior design firm proudly responsible for the creations of numerous commercial designs. The company prides itself on their "enviable track-record for hotel design for top hotel brands". Koncept also work closely alongside Leach Rhodes Walker Architects.
This week I sat down with Simon Dickinson of Koncept interior design to discuss his work at the firm.
Talith: Hi Simon, thanks for meeting with me. To start with, how did you get into interior design?
Simon: I started off as an office junior in the practice, through a family connection who is a contract inspector, with the expectation of potentially pursuing a career in architectural technology by studying at university part time whilst still working for the company. My office junior job consisted of printing, filling printers, emptying bins, making tea and coffee for the staff etc. One of the directors of the interiors team approached me as I'd shown interest in wanting to join that team, as I became interested in the creative side rather than the technical side of design. He asked if I'd like to do some CAD work with the team, and from that point I moved into that team, was given more and more responsibility and have been developing from there ever since.
Talith: Can you describe a day in the life at Koncept? 
Simon: It all depends on the day. I usually sit down, make a brew, if it's a Monday ask my colleagues how their weekends were. I check my emails at home so I chase up anything that happened the night before, any updates etc and then get started on the drawing work or whatever type of work is needed for that day. I balance the work accordingly throughout the day.
Talith: What software do you use?
Simon: CAD, for visuals Photoshop or Sketch Up, InDesign and Excel are the only programmes we use.
Talith: Since you didn't study interior design at university or have much prior knowledge to it, were you self taught on these programmes? 
Simon: Yeah I taught myself. I had knowledge of Adobe Photoshop already from studying photography, and CAD was pretty simple to learn. We only do 2D CAD, unless we do isometrics. The learning process is gradual, you're always learning new things, but it took roughly a couple of weeks to learn the basics. Whilst I was an office junior, I was working with a senior project director who helped me with CAD and showed me basic stuff. As soon as you've got the commands right and you know how to build the drawing, you're good to go. Some of the most important things are layer discipline and line weights, as well as scales. For example, let's say you're looking at text size for a 1:20 drawing on an A1 sheet, if you have a detail that is 1:1 within that drawing then you need to make sure all the text size is the same, the line weights are going to work and all the hatches are on the right layer. So making sure that everything is accurate takes up the most time because this avoids problems in say a months time when you realise you need to remove a certain layer, or you need to get rid of a certain thing. That was the biggest thing to learn; having the discipline as you draw to work on layers and line weights. Oh and naming the layers properly! As there's a set code for how to name a layer, the British Standard way of layering tells you what the line weight is, what feature it is i.e. pipe work or a soil vent, then that will have its own layer. That's really useful for when you're cross referencing with other people's drawings as it means that everyone is singing from the same hymn sheet and it makes life a lot easier.
Talith: What has been your favourite project to date?
Simon: Hmm, there's probably two. Either a Novotel we worked on next to Heathrow  as this was a big, grand job. It was due to be Novotel's flagship hotel for airports, so it was a big thing for Novotel. A lot of thought and teamwork went into it, plus a lot of drawings. There were loads of detailed floor drawings included. I remember we had to do tiling on a radius around a corner that was really difficult setting out as each individual tile needed its own individual space, certain distance etc. Now that it's done it looks amazing, it was good fun to work on. The second one is a really interesting hotel in Blackpool, a Best Western. We had to work on DDA bedrooms and it was kind of a solo project for me which was nice to be so hands on with it, in contact with the contractors myself and basically be able to call the shots, which isn't something I have been able to do in other projects yet as we typically work on such big projects that it's always spread across the more senior designers, whereas a smaller project like that is quite nice to be able to make my own decisions without approval from others.
Talith: What skills did you require when you applied for the job?
Simon: I think anyone can become an office junior, it's just about showing aptitude and being pragmatic. My root into it is uncommon though, everyone I work with has a degree in interior design or architecture, so I'm quite lucky to be part of the company. I showed the right enthusiasm to get involved with the interior design side of the business, but my fast learning abilities definitely helped. A lot of the work we do is implementation based, so it's not always about the concept behind the design or the narrative and reasoning for the creation of the design, but it's more technical and practical. In some cases we have had other people's designs which we have had to implement. The concept for the design has been someone else's, but we have been commissioned to take that design, fit it to the space and make it work. Once it's on site and a problem is faced, such as services being put in the wrong place, it takes a technical mind to be able to say  'this is how we should do it', which I think I have.
Talith: Is there a current design trend in what clients are asking for? 
Simon: It depends on the job. Offices are really into the whole Google vibe of open spaces with quiet areas to work, bright colour schemes, modern furniture, big communal areas, more collaboration space than individual working areas. With hotels, obviously there's this whole kind of rustic and exposed industrial trend. Reclaimed timber, concrete effect, quite gritty and leaving services exposed as opposed to concealing them with a suspended ceiling or something. I'd say those are the biggest trends at the moment. Although it does depend on the scheme and client to client, some places still want that traditional feel with darker colours for comfort and cosiness.
Talith: How about the future of interiors, do you guys have your finger on the pulse with what is set to be the biggest trends? 
Simon: I'm not too involved with the specifying of products and finishes, but we go to furniture shows as a company, see a lot of suppliers, have meetings with those suppliers. We visit the Milan furniture fair every year, the one in London, I can't remember the name of it…
Talith: Clerkenwell? 
Simon: Yeah, that's it! BCFA (British Contract Furnishing Association) dinners too, networking events, exploring different types of furniture and products and then suppliers come to our office and show us their latest stuff. So we do try and stay on trend as much as we can, the design shows are the best way of doing this to catch up and coming trends. A couple of years ago we went to these design shows and crushed velvet seemed to be everywhere. Now you see plenty of crushed velvet used in new schemes, like bar stools that were once being made from faux leather are now being made from synthetic crushed velvet. Good question.
Talith: How important is free hand drawing and sketching in your line of work?
Simon: For concepts it's useful. Being able to do a quick sketch with some colour is advantageous, but everyone has the ability to use software too. It's quite a brief way of expressing the scheme and your intent. You can give an idea of finishes without going to the extent of doing a full visual. Using the iPad for perspective drawings with vanishing points is handy too. If you need to show a detail and you need a bit of help with it, or you're not too sure how it's going to work, you need to be able to go and ask the person next to you what they think of it, so being able to just sketch it out and show where things could go is quiet useful. I'd say everything is more digitally inclined though.
Talith: Favourite part about your job?
Simon: Ooh. I have three favourites. Seeing a project finished after working on it for a while and hearing good things about it is exciting. The construction process and discussing work with the contractor, especially when what you've drawn is approved instantly with no problems or alterations needed, that's really satisfying because it means you've done a good drawing and provided all of the information they need and they can start building it. Being able to convert an idea on a piece of paper into something physical is quite cool. Last but not least is doing a good joinery detail, so designing furniture items; bars, banquet tables, etc.
Talith: Is there a lot of furniture design involved?
Simon: Absolutely. Every job we work on has bespoke joinery in it. We don't design a new chair for example, as there's plenty of options out there, unless it's really unique. But in terms of designing if bars, big tables, big fixed pieces of furniture are required then we do need to do it ourselves. An understanding of how it's going to be built, an awareness of materials and a thought into the practicality of the piece. My favourite part of it is actually thinking about how it's going to work and be put together – I'm very much a construction minded person. I think it's important to remember that interior design isn't just about colour schemes and furnishings. You wouldn't have all the pretty aesthetics without someone thinking about all of the other stuff, and I like thinking about that other stuff.